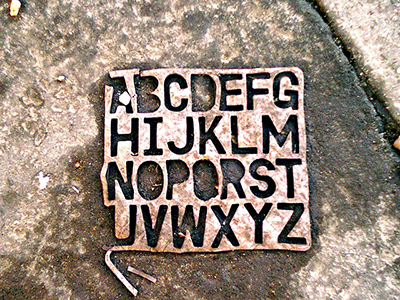 Picture the scene. You've been invited to a meeting to talk through the possible benefits of contract electronic manufacturing. The lead speaker is getting more and more enthusiastic and drops yet another acronym into the discussion. You nod and agree supportively at the point, desperately hoping you don't get asked to follow it up with your own opinion.
You're not really sure what or who a DFM is but it must be a good thing for your business right? The truth is the speaker lost you a while ago but as everyone else seems to keep agreeing with what's being said it's probably best to continue to nod at the right time.
Download our eBook, "An Introduction to Outsourcing Your Electronics Manufacturing" here:
The reality is you are probably not alone. When it comes to electronic manufacturing services, it's not only the processes involved that are complex – the language used to describe them is too. So to help make some sense of the next meeting you have, here's a simple list of some of the more commonly used acronyms within contract electronic manufacturing.
AOI – Automated Optical Inspection
A fast and repeatable inspection tool, capable of checking component presence, orientation, text, and solder joints to some extent. Being so fast, it is a valuable part of process control on the surface mount production line, giving rapid feedback and reducing rework.
ATE – Automatic Test Equipment
A machine designed to carry out a variety of tests on different components which can be cost efficient when dealing with stable, high volume products.
AVL – Approved Vendors List
A list of parts and/or vendors that the OEM determines meet their standards in terms of pricing/quality etc. Depending on the OEM, AVL details will either be included within the BOM or contained within a standalone document.
BGA – Ball Grid Array
A surface mount package used for integrated circuits. Instead of pins or 'legs', a BGA consists of pads on the bottom of the device which have tiny balls of solder attached. When heated through a reflow oven, these melt to form the connection on the PCB.
BOM – Bill of Materials
Also known as a parts list. A BOM shows all of the devices needed to make a single product. Sometimes these will consist of multiple 'levels' if the assembly of the product needs to be built up in stages.
BTP – Build to Print
An instruction given by an OEM to a subcontractor which states they are to manufacture the product to the exact technical specifications provided.
CAD – Computer Aided Design
Computer software which can be used to create 2D/3D design documentation which helps an OEM explore and visualise new product concepts.
CEM – Contract Electronic Manufacturing
A provider of distribution, design, manufacturer, and test services for electronic components and assemblies to Original Equipment Manufacturers.
CRD – Customer Request Date
The date on a purchase order the customer requests delivery for a product or service.
CM – Contract Manufacturer
A provider of distribution, design, manufacturer, and test services to Original Equipment Manufacturers.
DFM – Design for Manufacturing
Design for Manufacture is the element of the design effort that focusses on the product to be assembled in the most cost effective manner, within a shorter time frame, with superior quality.
DFT – Design for Test
Design for Test is the element of the design effort that focusses on ensuring that the required level of testability features are incorporated into hardware product designs in order to make it easier to develop and apply manufacturing tests.
DIL – Dual In-Line
An electronic device package consisting of two parallel rows of pins or 'legs'.
DMR – Defective Material Report
A type of report used to communicate details of any product that fails to comply with the agreed quality standards of the customer.
EAU – Estimated Annual Usage
The quantity of a product a customer expects to buy from the supplier during a 12 month period.
ECN – Engineering Change Note
A document used to communicate an agreed change to a product or part.
ECO – Engineering Change Order
A document which lists the items, assemblies and documentation being changed and typically includes details of any updated drawings, CAD files, standard operating procedures (SOPs) or manufacturing work instructions.
ECR – Engineering Change Request
Typically the start of the engineering change process, a form used to describe the proposed changes or enhancements to a products or part.
EDI – Electronic Data Interchange
A way of exchanging business documents, for example purchase orders, between two computers without the need for human interaction.
EMS – Electronic Manufacturing Services
A range of services such as distribution, design, manufacturer, and test for electronic component and assemblies to Original Equipment Manufacturers provided by Contract Electronic Manufacturers.
EOL – End of Life
The term given to either a part or a product that either already has, or is intended to be made, obsolete.
ERP – Enterprise Resource Planning
An industry term that is often used to describe a broad set of activities helping businesses manage important parts of their organisation such as project planning, stock control and order tracking etc.
FAI – First Article Inspection
A formal process to help validate that the parts produced meet the agreed engineering design specifications.
FFF – Fit Form Function
Generally speaking if the specifications for fit, form and function of a particular part are met, they may be considered interchangeable with other parts with the same requirements.
FG – Finished Goods
The term given to an item that is ready to be sold.
FP – Flying Probe
This form of test doesn't need a fixture (like ICT), so less consideration is required for test probe access, yet it still provides a very good component level test.
FMEA – Failure Mode Effect Analysis
Considered to be one of the first systematic techniques when reviewing failure analysis. Often the first step of a system reliability study involving the review of as many components, assemblies, and subsystems as possible to identify failure modes, their causes and effects.
HASL – Hot Air Solder Levelling
A type of finish applied during the manufacture of PCB's; others can include Immersion Tin, Silver and Gold.
ICT – In Circuit Test
A test service which provides accurate component level testing at high speed, with both passive measurements and a degree of 'power up' testing.
JIT – Just In Time
Put simply, this refers to producing just the right amount, of the product that is needed, at the time it is needed.
LOI – Letter of Intent
The outline of an agreement between two or more parties before an official agreement/contract has been finalised.
LT – Lead Time
The length of time it takes for an item to be delivered to the customer after an order has been received by the supplier.
LTB – Last Time Buy
Confirmation of the last date purchase orders will be accepted by the factory for a part that has been acknowledged as being made obsolete.
LTS – Last Time Ship
Following on from a LTB notification, these are the last dates that the factory will ship product out, either directly to you or via their distribution channels.
MOQ – Minimum Order Quantity
The smallest number of parts a supplier is prepared to accept a purchase order for.
MOV – Minimum Order Value
The smallest value a supplier is prepared to accept a purchase order for.
MPQ – Minimum Pack Quantity
The smallest number of parts you can order from a supplier.
MRP – Material Requirements Planning
A software based production planning and stock control system.
MSD – Moisture Sensitive Device
An electronic device which is susceptible to moisture entering its body and therefore requires special handling and storage.
MSL – Moisture Sensitive Level
Depending on the sensitivity of the part, electronic devices have different handling and storage requirements which are referred to as levels - 1 through to 6.
MTO – Made to Order
A product or part that is made specifically to a customer's firm order demand.
NCNR – Non-Cancellable Non-Returnable
A purchase order for a part that cannot be cancelled or returned back to the supplier due to a lack of, or change in, demand.
NCR – Non-Conformance Report
A formal document used to highlight the details of a non-conformance following a process review or quality audit.
NPI – New Product Introduction
The process carried out by a contract electronic manufacture on a product that they have not built previously. Typically these will be based on a small build quantity and this process is used to ensure there are no unforeseen design or manufacturing related issues prior to volume build.
NRE - Non-Recurring Engineering
The one off costs associated with any up front engineering work that has to be carried out prior to production i.e. build pack creation, machine programming, tooling etc.
OEM – Original Equipment Manufacturing
A company that designs and sells its own products.
OTD – On Time Delivery
A measurement used to determine if delivery to a customer was made according to the purchase order request date.
OTIF – On Time in Full
A measure used to determine that the right quantity and quality of a product was delivered to the customer on the agreed order delivery date.
PCB – Printed Circuit Board
A printed circuit board mechanically supports and electrically connects electronic components using conductive tracks, pads and other features etched from copper sheets laminated onto a non-conductive substrate.
PCBA – Printed Circuit Board Assembly
The assembly of electronic devices onto the PCB resulting in a finished product.
PCN – Product Change Notification
Official notification, usually provided by a component manufacturer, that a part they are supplying will be changing in fit, form or function somehow.
PO – Purchase Order
A document supplied by a customer, to a supplier, confirming details of the product or service they require.
PPM – Parts Per Million
A value that represents the part of a whole number in units of 1/1000000.
PTH – Plated Through Hole
A packaging type and method of mounting electronic components onto a PCB by placing the pins or 'legs' through drilled holes and then soldered either by hand or using flow solder equipment.
QC – Quality Control
The process responsible for ensuring the quality of a product is reviewed prior to shipment.
QMS – Quality Management System
A set of policies, processes and procedures used within an organisation, focussed on achieving quality objectives for the product or service they offer.
RFQ – Request for Quotation
The process undertaken by a customer in order to obtain price and delivery information for a product or service from a supplier.
RFI – Request for Information
Typically carried out before a request for quotation is, an RFI can be used by customers to obtain company and capability information from potential supply chain partners as part of the initial supplier section process.
RMA – Return Material Authorisation
The agreement, usually in the form of a reference number or document, from a supplier that they will take back goods from a customer.
RoHS – Restriction of Hazardous Substances
An EU directive that restricts the use of hazardous substances i.e. lead, commonly found within both electrical and electronic components.
SCM – Supply Chain Management
The process associated with the movement of goods within an organisation, from the receipt and storage of raw materials right through to work in progress and the shipment of finished goods.
SLA – Service Level Agreement
An agreement drawn up between a customer and supplier which contains details of service expectations such as pricing, estimated annual usage, delivery, quality and warranty.
SMD – Surface Mounted Device
An electronic device which is designed to be suitable for surface mount placement.
SMT – Surface Mount Technology
A method of mounting electronic components, which unlike PTH, involves the device being placed onto pads on the PCB instead of the pins or 'legs' being placed through drilled holes.
SPC – Statistics Process Control
A method for monitoring, controlling and ideally improving a process through detailed statistical analysis.
SPI - Solder Paste Inspection
A piece of equipment, found within the SMT department, used to monitor and control solder paste deposition.
TCM – Total Component Management
A proven concept which allows OEM's looking to outsource their entire component supply chain realise tangible benefits such as complete kits of component arriving on time, in full, assembly-ready, thereby reducing total acquisition costs.
TQM – Total Quality Management
A management system in which all members of an organisation work together to continually improve the processes, procedures, products and service it offers.
UOM – Unit of Measure
The standard unit by which the quantity of an item is expressed i.e. cm, mm, each etc.
VA – Value Add
A term used to highlight when additional features or benefits are provided within a product or service without additional cost to the customer.
VMI – Vendor Managed Inventory
A process whereby the supplier takes full responsibility for managing and maintaining agreed inventory levels which are usually held on site at a customer's premises so they are available for immediate consumption.
WEEE – Waste Electrical and Electronic Equipment
An EC directive outlining how electronic and electrical goods must be collected and recycled.
WIP – Work in Progress
A works order that is partially complete, awaiting for additional parts or processes before it can be completed.
WO – Works Order
Typically generated from a customer's purchase order, a works order commonly confirms to the manufacturing plant the quantity, revision, build instructions and specifications required prior to completion/shipment to the customer.
This list covers some of the more frequently used acronyms but is by no means exhaustive. I'm sure you will have come across a number of others relating to contract electronic manufacturing. We'd love to hear what they are as someone, somewhere is sitting in a meeting right now nodding in agreement at their boss, desperately wishing they had read this blog post beforehand!
If you have found this content useful and would like to read more about electronics manufacturing click here to subscribe to our blog.
Image by drinks machine
Topics: EMS
Get The Latest Updates From our Blog
Click subscribe now to consent to instant blog updates.
About the Author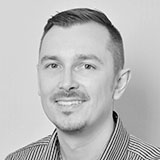 Previously holding sales, account management and customer service roles, Neil has over 20 years' experience within the Electronics Manufacturing Services industry. Neil heads up the marketing departme...
read more